Coal Harbour in Vancouver is a quaint small town that you would love to visit. In spite of being an industrial center, it does have that small town charm that you are sure to fall in love with. The calm waters and idyllic scenery calms and soothes tourists provides a relaxing atmosphere from the busy city life and makes it a great place to visit if you are looking to spend some time with nature and yet be around people.
What can you do in Coal Harbour?
Let's explore the top sightseeing attractions in Coal Harbour which you can visit during a day's trip.
1. Coal Harbour Seawall Destination Walk
The 5.77 km long stretch gives you a wonderful opportunity to enjoy breathtaking views along with exemplary examples of history and architecture. You can see famous buildings and a web of green patches that share the beautiful seawall.
Your 7572 step walk starts at Canada Place which is Vancouver's centre of economic activities. It is the pride of the nation and recognized by the white sails. You can also access a cruise ship terminal and get to see various activities conducted around the year. The walk also includes many interesting historical points which have detailed educational plaques marked alongside.
2. Walk around Stanley Park
You will find many green patches and beautiful parks while taking a stroll around Stanley Park. You can sit on a bench and just watch the boats pass by with the occasional floatplanes landing in the distance.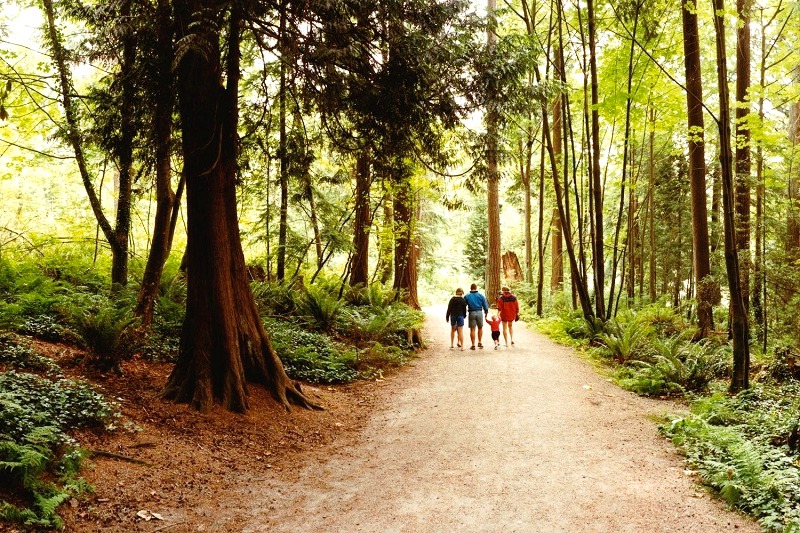 Sip a cola while you watch different people and cyclists passing by in the calming atmosphere. The water with a scenic backdrop of the mountain creates a picture-perfect evening for you!
You can enjoy a harbor cruise on the serene waters or take an exciting seaplane tour of the city. The bird's eye view of the town crafted with natural splendors really makes the flight worth it!
3. Coal Harbour Marina
The Coal Harbour Marina is only a short distance from the Stanley Park so you can just walk down. The lush green stretch gives you the chance to view luxurious boats and yachts leaving the port or arriving. There are many parks and restaurants for spending a few hours taking a stroll the area.
You can also indulge in shopping if you get bored of watching the boats sail by!
4. Jack Poole Plaza
The venue was built for the 2010 Vancouver Olympics and should be included in your day trip. The public space sports a great waterfront and you can see the famous Olympic Cauldron which looks like a tripod. You can catch excellent views of the Burrard Inlet with green mountains at the backdrop.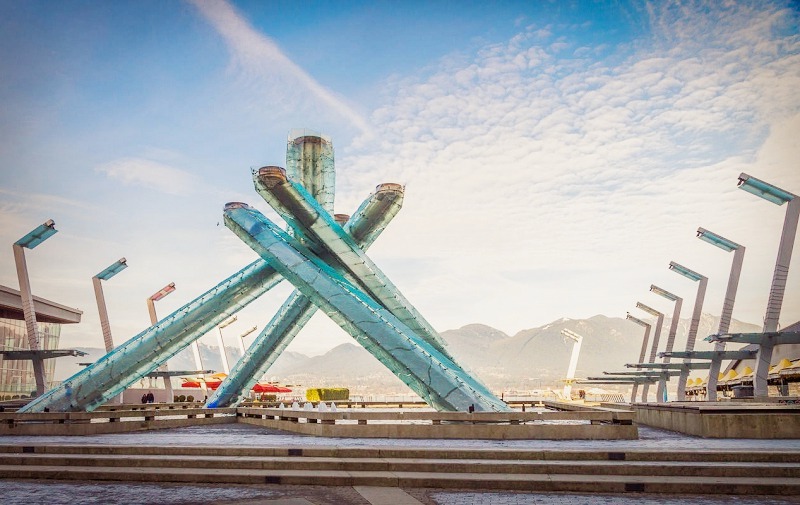 If you walk to the Convention Center West Building, you can also see historical plaques and wonderful public artwork.
5. Vancouver Aquarium
Local and tourists both make up the visitors of the Vancouver Aquarium in Coal Harbour. It is located inside Stanley Park and hosts diverse marine life including different fishes and dolphins. You can also enjoy the educational presentation of marine ecosystems.